Department of Neurosurgery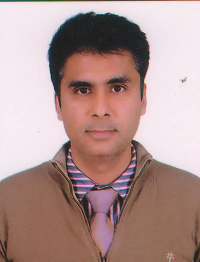 Dr. Yanish Bhanot
Dr. Yanish Bhanot completed his superspeciality training in neurosurgery in 2007 from Manipal Hospital Bangalore.
Between and 2007-2009 he worked as Senior Lecturer at Saint Philomena's  Bangalore.
From 2010-2013 Assistant Professor Neurosurgery SGRD Amritsar and consultant Neurosurgeon Fortis Escorts Amritsar.
2013 – 2014 – One year clinical fellowship in interventional neuroradiology, Zurich, Switzerland. Only doctor in North India to have this qualification.
2014-2016- Fellow European Board of Neurological Societies-  He is the first and only Neurosurgeon from India to have European Board Certification to  practice Neurosurgery.
2016-2017 Consultant Neurosurgeon and Endovascular Neurosurgeon Medic Aid hospital Amritsar.
He has written many for international Journals, delivered lectures in many international and national conferences where he has presented his pioneering work.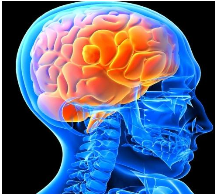 The Department of Neurosurgery at Medicaid Hospital provides a wide range of procedures for the diagnosis and management of diseases of brain, spine including spinal cord and peripheral nerves. Neurological diseases range from disorders of the central, peripheral, and/or autonomic nervous systems. We offer personalized care and meaningful therapies for our patients by our Superpecialist Dr Yanish Bhanot who has 17 years of experience in treating patients .
The Department also boasts of an impressive team of Allied Health Care Professionals who are involved in rehabilitation very early in the disease.
Some of the Diseases treated by our Neurosurgeon include: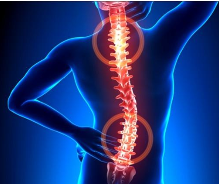 Head injury and Spinal injury, Vertebral Body Compression Fractures, skull fractures
Headache, Neck pain, Back pain , Sciatica
Brain Hemorrhage, Stroke , Carotid Endarterectomy
Lumbar and Cervical Spine Surgery
Tumors of Brain , spine , Head and neck , vertebral body
Infections of spine and  Brain Such as tuberculosis, Abcesses
Vascular diseases of brain and spine such as
Cerebral Aneurysm,
Arteriovenous Malformation (AVM),
Carotid-Cavernous Fistula (CCF),
Dural Arteriovenous Fistula,
Traumatic Vascular Lesions,
Vasospasm,
Extracranial (head and neck) and
Paraspinal Vascular Malformations, Spinal Vascular Malformations
Treatment of Fits or epilepsy by surgery
Movement disorders like Parkinson's Disease
Paragangliomas of Neck.